How to overcome dental anxiety?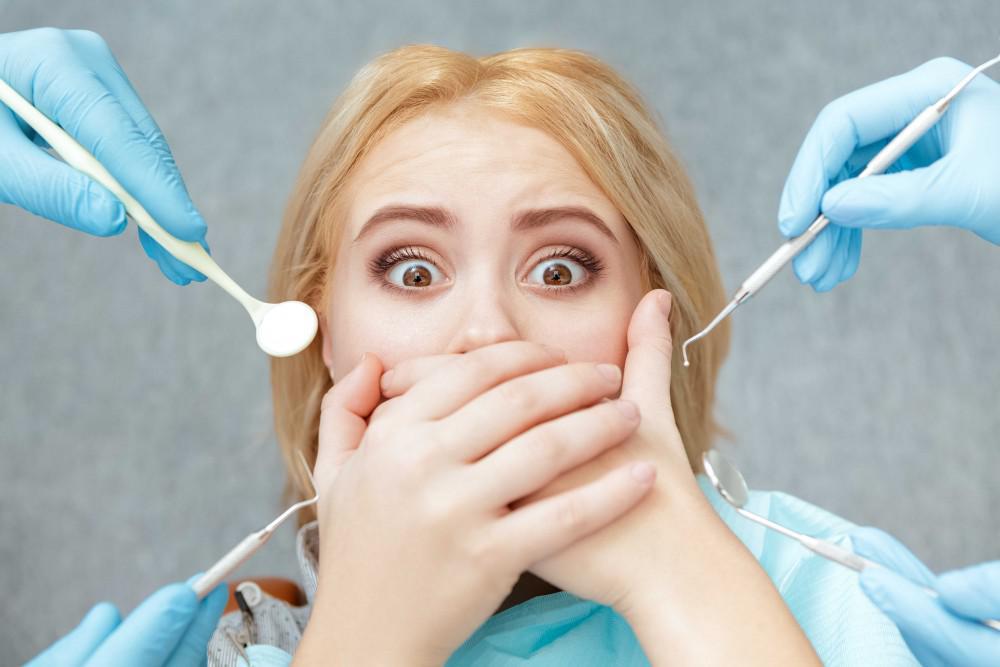 Do you feel anxious about visiting the dentist?  You're far from being alone though, with fear of the dentist being so common that it's estimated that 13 – 24% of people experience it.
There can be a multitude of reasons for feeling afraid of a dental appointment. Dental anxiety or phobia can be caused by a variety of triggers and result in reactions, symptoms that differ between each patient, which are important to manage. Routine dental visits are too vital to your health to skip.
Good news is, at our practice, you can feel at ease that we deeply understand these anxieties and treat every patient with lots of care. We take time in our communication; make you feel at ease and build trust so that you feel comfortable during your appointment.
Signs and symptoms of dental anxiety:
Not everyone knows that they have dental anxiety, some of the most common reactions to fear of the dentist can include:
Sweating, Increased heart rate.
Low blood pressure or feeling faint.
Distress, crying or panic attacks
Frequently missing dental appointments
3 Tips for Managing Your Dental Anxiety
Share your concerns with your dentist and dental team.
When you arrive, tell them about your dental anxiety.
Share any bad experiences you may have had in the past, and ask for suggestions on coping strategies.
Ask them to explain the procedure beforehand.
Agree on a signal before the start of treatment, e.g., let your dentist know by raising your hand if you need to take a break during an exam.
If you experience pain even with a local anaesthetic, notify your dentist, don't be afraid to share your concerns at any stage of the procedure.
Distract yourself – Try taking your mind off the treatment, it may help you to calm down.
Some dental practices have television so you can watch news, movies etc.
Some offer headphones,
You can also take your own headphones and listen to music, audiobooks and so on.
Try deep breathing exercises.
Holding your breath only decreases oxygen levels and increases levels of panic.
Breathe slowly and regularly. Count your breaths.
Do breathing exercise while you're waiting for your appointment, or during breaks while you're sitting in the dental chair.
Other ways to calm nerves before the dentist:
Have a friend drive you and pick you up. It may help you feel more relaxed having a friend or family member bring you here and take you home.
Book your appointment for a time and day that will be the least stressful.
Treat yourself to an enjoyable activity after your visit so you have something to look forward to.
If you're due for a check-up and clean, wait no more, call our friendly team to discuss your concerns or to book an appointment. We'll be sure to look after you and give you a positive experience.